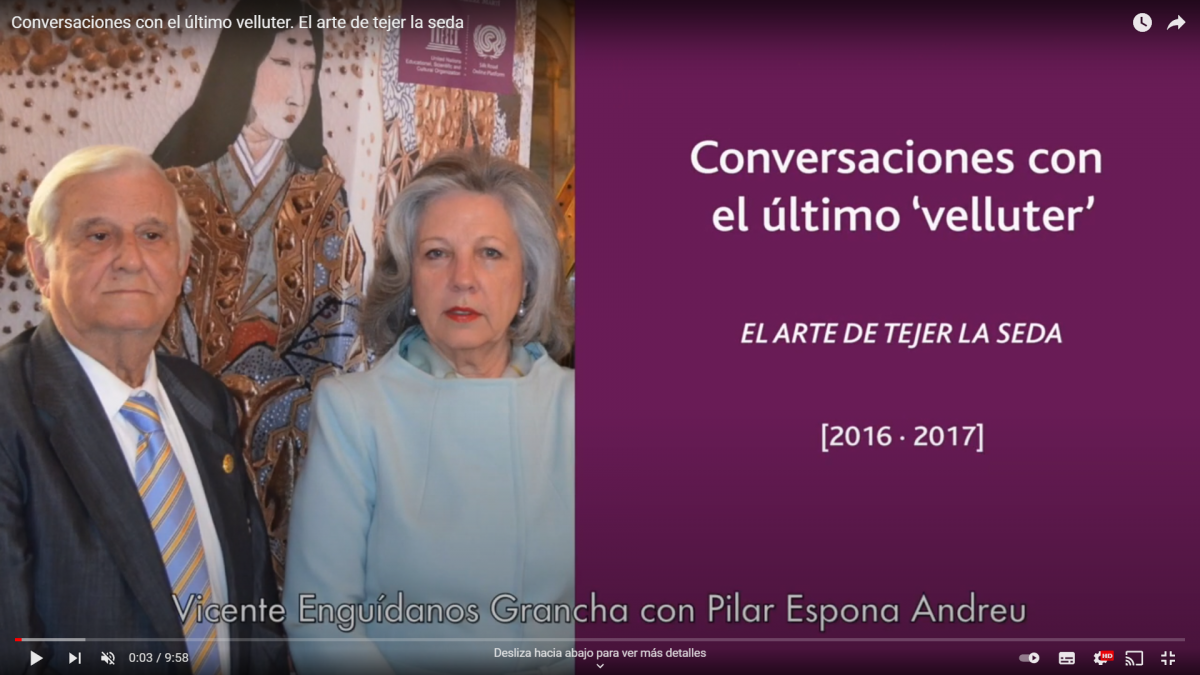 Tenemos que lamentar el fallecimiento del último velluter valenciano D. Vicente Enguídanos, auténtico transmisor de la cultura inmaterial sobre la elaboración del terciopelo en Valencia, su importancia histórica y repercusión a través de la historia. Presentamos un vídeo elaborado por nuestra colaboradora la doctora D. Pilar Espona en homenaje póstumo.
GOODBYE TO THE MASTER VELLUTER D. VICENTE ENGUÍDANOS
We have to mourn the death of the last Valencian velluter Mr. Vicente Enguídanos, authentic transmitter of the immaterial culture about the making of velvet in Valencia, its historical importance and repercussion through history. We present a video produced by our collaborator Dr. D. Pilar Espona in posthumous tribute.