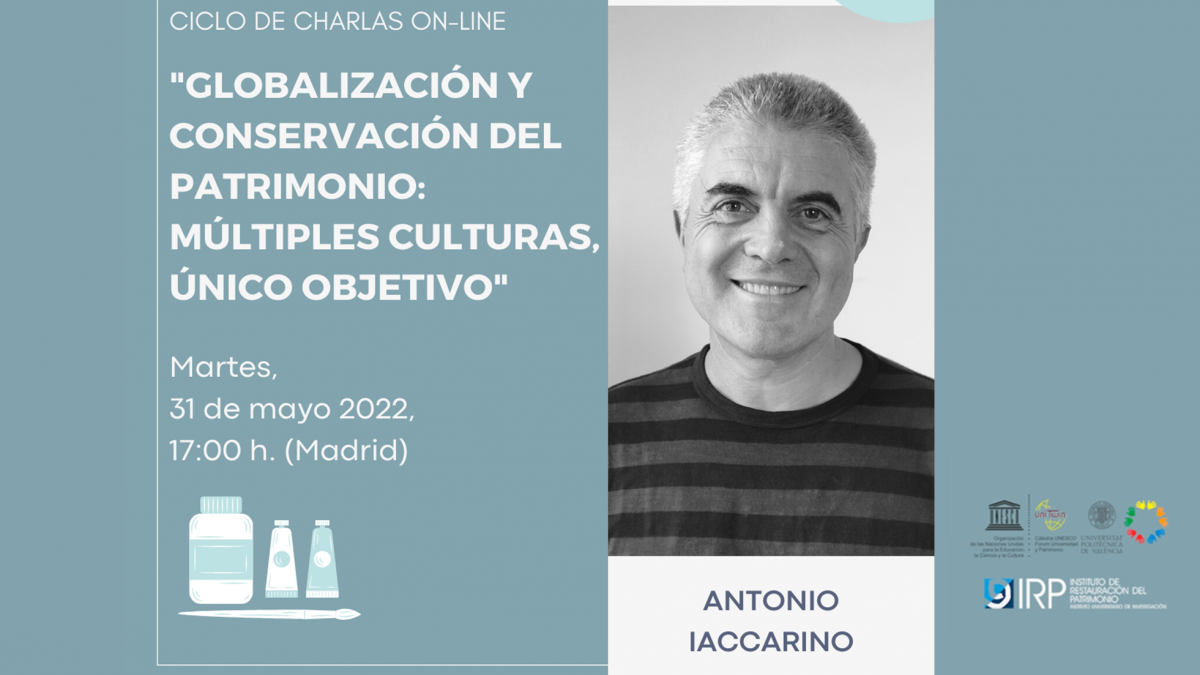 Vivimos en un momento de máxima interconexión cultural, donde entran en juego factores cruciales en la Conservación del Patrimonio.
Cuestiones sociales, económicas, tecnológicas, políticas e incluso en algunos casos religiosas deben convivir con los códigos deontológicos que permitan la transmisión de nuestro acervo cultural a las generaciones futuras.
En "60 minutos con… Antonio Iaccarino", reflexionaremos sobre estos aspectos compartiendo experiencias centradas en el tratamiento de refuerzo estructural de pinturas, que nos permitan encontrar puntos en común en nuestra labor conservadora.
Antonio Iaccarino es Conservador de obras artísticas con residencia en Roma. Gerente y cofundador de la empresa Equilibrarte, desarrolla su labor profesional en intervención de pintura de caballete, pintura mural y escultura. Siempre integra la investigación en sus trabajos conservativos, que compagina con sus estudios doctorales en la Technical University de Delft. En la actualidad es asesor de prestigiosos proyectos de Conservación en Chile, Egipto, Francia y Países Bajos.
TE ESPERAMOS EL PRÓXIMO MARTES 31 DE MAYO DE 2022 A LAS 17:00H (Madrid)
"60 MINUTES WITH… ANTONIO IACCARINO 'GLOBALISATION AND HERITAGE CONSERVATION: MULTIPLE CULTURES, SINGLE OBJECTIVE' "31/05/2022.
We live at a time of maximum cultural interconnection, where crucial factors come into play in Heritage Conservation. Social, economic, technological, political and even, in some cases, religious issues must coexist with the ethical codes that allow the transmission of our cultural heritage. We will reflect on these aspects with one of the most prestigious restorers in the world.
Antonio Iaccarino is an art conservator based in Rome. Manager and co-founder of the company Equilibrarte, he develops his professional work in the intervention of easel painting, mural painting and sculpture. He always integrates research into his conservation work, which he combines with his doctoral studies at the Technical University of Delft. He is currently a consultant for prestigious conservation projects in Chile, Egypt, France and the Netherlands.