[:e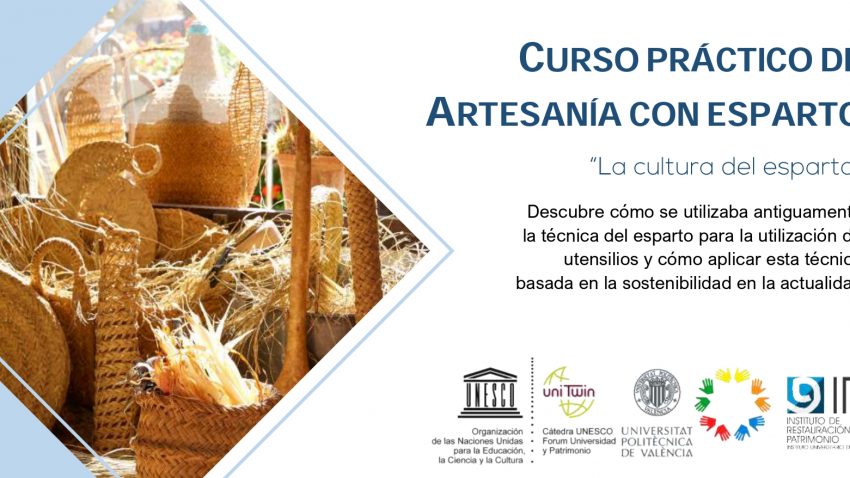 s]
El interés en declarar La Cultura del Esparto como Manifestación Representativa del Patrimonio Cultural Inmaterial viene justificado por la necesidad de protegerla ante el peligro inminente de su desaparición. En un contexto de globalización tecnológica y económica sin precedentes, gran parte de este patrimonio, aún vivo, presenta un rápido deterioro. Es urgente poner en marcha las estrategias más destacadas del Plan de Salvaguarda del Esparto, desarrolladas en el marco del Plan Nacional de Salvaguardia del Patrimonio Cultural Inmaterial, debido a la avanzada edad de las personas que aún pueden transmitir sus conocimientos. En un marco geográfico más amplio, la protección de este patrimonio podría evitar la pérdida de conocimientos ancestrales pertenecientes a una cultura milenaria común a España, Marruecos, Argelia y Túnez, contribuyendo a la vez, a fijar en sus lugares de origen, a poblaciones expuestas a los traumas del paro y de la emigración.
Por este motivo, desde la Cátedra UNESCO Forum Universidad y Patrimonio queremos mostrar nuestro interés por "la Cultura del Esparto" a través de la impartición de un curso práctico, cuyo objetivo es evitar la perdida de este patrimonio inmaterial y recuperar y reactivar esta práctica.
The interest in declaring the Culture of Esparto as a Representative Manifestation of the Intangible Cultural Heritage is justified by the need to protect it against the imminent danger of its disappearance. In a context of unprecedented technological and economic globalization, much of this heritage, still alive, is rapidly deteriorating. It is urgent to implement the most outstanding strategies of the Plan for the Safeguarding of Esparto, developed within the framework of the National Plan for the Safeguarding of the Intangible Cultural Heritage, due to the advanced age of people who can still transmit their knowledge. In a broader geographical framework, the protection of this heritage could prevent the loss of ancestral knowledge belonging to a millenary culture common to Spain, Morocco, Algeria and Tunisia, contributing at the same time, to fix in their places of origin, exposed populations to the traumas of unemployment and emigration.
For this reason, from the UNESCO Forum University and Heritage Chair we want to show our interest in "the Culture of Esparto" through the delivery of a practical course, whose objective is to prevent the loss of this intangible heritage and recover and reactivate this practice.